Message from President
OHASHI ENGINEERING CO., LTD. was founded in Tokyo more than half a century ago.
We are a quite unique maker to continue our basic business of precision sheet metal, and to develop, manufacture and sell the micro electronics equipment for ACF connection process multiply.
We developed high quality and better productive equipments based on our experience and knowledge of sheet metal business.
We always sought diversification of business and independence of management.
In sheet metal working, we not only manufacture by contract but can also offer OEM and ODM products.
Our products were adopted to various customers around the world in the equipment market of ACF connection process due to rapid growth of FPD industry.
Our tabletop COG bonder was an break-through product in the market, which was awarded by Nikkei Good Product of the Year of 1999.
We believe that COG process was only available for big factories, but our tabletop COG bonder gave a chance to small-sized workshops to get into the COG process.

And we successed in a development of the first "Fully automatic FOB line" 2006 in the world. By this development, we have had full line-up of ACF bonders including manual tabletop and semi-automatic bonder.
We launched touch panel laminator for the smartphone and tablet market in 2007.
We developed first LED Flip Chip "One-shot" Bonder for the future lighting in 2012, and contribute to a production of ecological devices.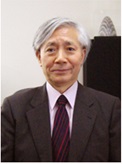 We started to develop "System integration (FA equipment)" to take advantage of the knowledge and experience in 2013.
We have been developing the equipment related with the camera module for smart phone or mobile phone and the medical X-ray detector, and contributed greatly to customer's production

Our business mission is "We become a leading company of the FPD and micro device market to develop and deliver the cutting edge products to work togethe with customers and partners". We offer the best products to meet the market demand continuously.
We wish you to give us the guidance and support.


President Masayoshi Ohashi
Company Mission

◆ We work together with customer to develop better products.
◆ We empower personal and group creativity and respond to market demand.
◆ We study science technology and offer attractive products continuously.
◆ We all staffs participate in business management for company growth and
  QOL improvement of company members.

Company Overview
Company Name

OHASHI ENGINEERING CO., LTD.

 

President

Masayoshi Ohashi

Address

3-1-10, Omori-minami, Ota-ku, Tokyo, 143-0013, Japan

TEL/FAX

TEL: +81-3-3744-5351   FAX: +81-3-3744-5749

Founded

August, 1959

Number of Employees

80 (December, 2017)

Business

System Engineering Division
 ・ACF Bonder
 ・Optical Resin Laminator
 ・System integrator (FA Equipment)

Metal Business Division
 ・Precision sheet metal working (Design・Development/
  Contract Manufacturing/Assembly/Arrangement)
 ・Arcade Game, OEM
 ・Sugaku Art
 ・Metal Crystal TOKYO SKYTREE 1/1000
Company History
1959

Founded "OHASHI ENGINEERING CO., LTD." with sheet metal working business

1979

Developed original equipment by improvement of sheet metal working business

1981

New facilities of Headquaters completed

1984

Second facilities (current Tokyo facilities) completed by business growth
Developed a prototype of Heat Bonder
Started system engineering business

1992

Saitama Factory for OA, FA, and Amusement machine completed

1993

Launched heat bonder (hiflex welder) in the market

1994

Started ODA of OA, Amusement machine, and Environmental machine

1996

Heat bonder business grown in LCD

1997

Exported LCD module bonder in the world market

1999

Tabletop COG bonder "Simple COG" was awarded by Nikkei Good Product of the Year of 1999

2001

Approved ISO 9001 (System Engineering Division) & ISO 9002(Metal Business Division)

2003

Updated ISO 9001 to ISO 9000 (2000 ver.)

2004

Developed fully automatic FOG line and launched it in the market


2005

Approved ISO 14001 (2004 ver.)




2006

Launched first fully automatic FOB line in the world

2007

Released Optical resin laminator in the market
Approved ISO 27001 (2006 ver.) (System Engineering Division)

2008

Exported fully automatic FOB line in the world

2010

Launched a development of LED Flip Chip Bonder
Launched "Sugaku Art" in the market


2012

Developed LED Flip Chip Bonder "LMS Series"


Launched fully automatic ACF bonder for camera module.

2013

Developed System integrator "Si series"

2014

Launched fully automatic COF bonder.